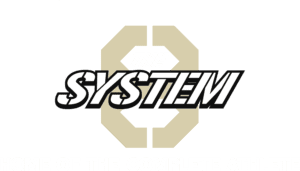 HOME OF THE COMPLETE ATHLETE
The Complete Draft Prep Training Program
A Complete Draft Prep Process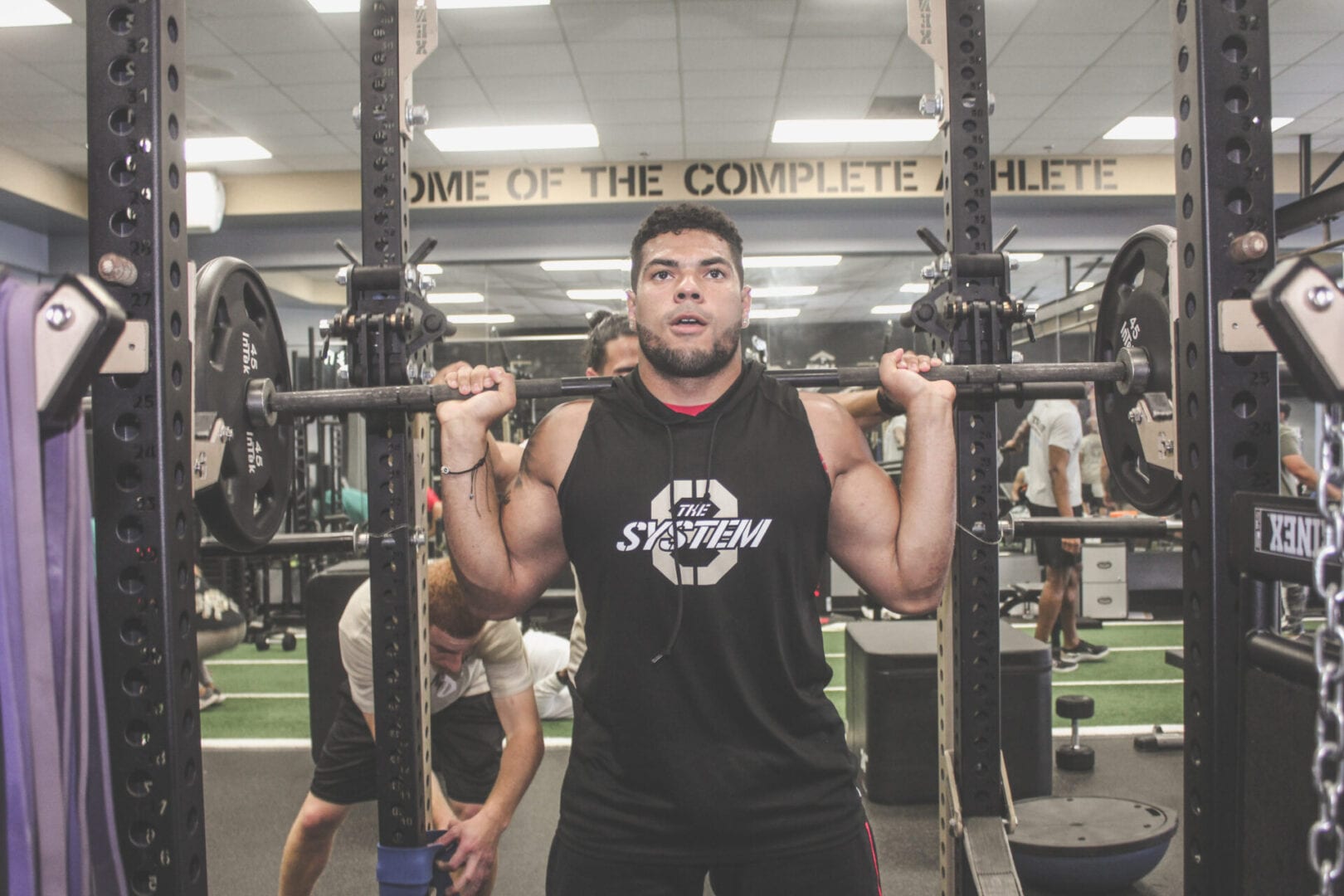 Strength Training

Specifically designed to increase total body power output and achieve maximum results for your 40y dash, 5-10-5 Shuttle, 3-cone, Broad Jump, and 225-Rep Test.

Full Nutrition

(Breakfast, lunch, dinner, pre-lift, and post lift supplementation) all customized to each athlete's needs, body type, and preference.

Position Work

(Offensive and defensive) with former NFL players.
All SAQ's (speed, agility, quickness)

Training specific to the NFL Combine, Regional Combines, and Pro-Day's

Full Medical Modalities

Physical Therapy, spinal manipulation, sports massage, muscle activation techniques (MAT), lympathic drainage, full-body Normatec Recovery System, body composition analysis, Funcitional Movement Screening, biomechanical assessment, and more.

Small Groups

For increased individualized attention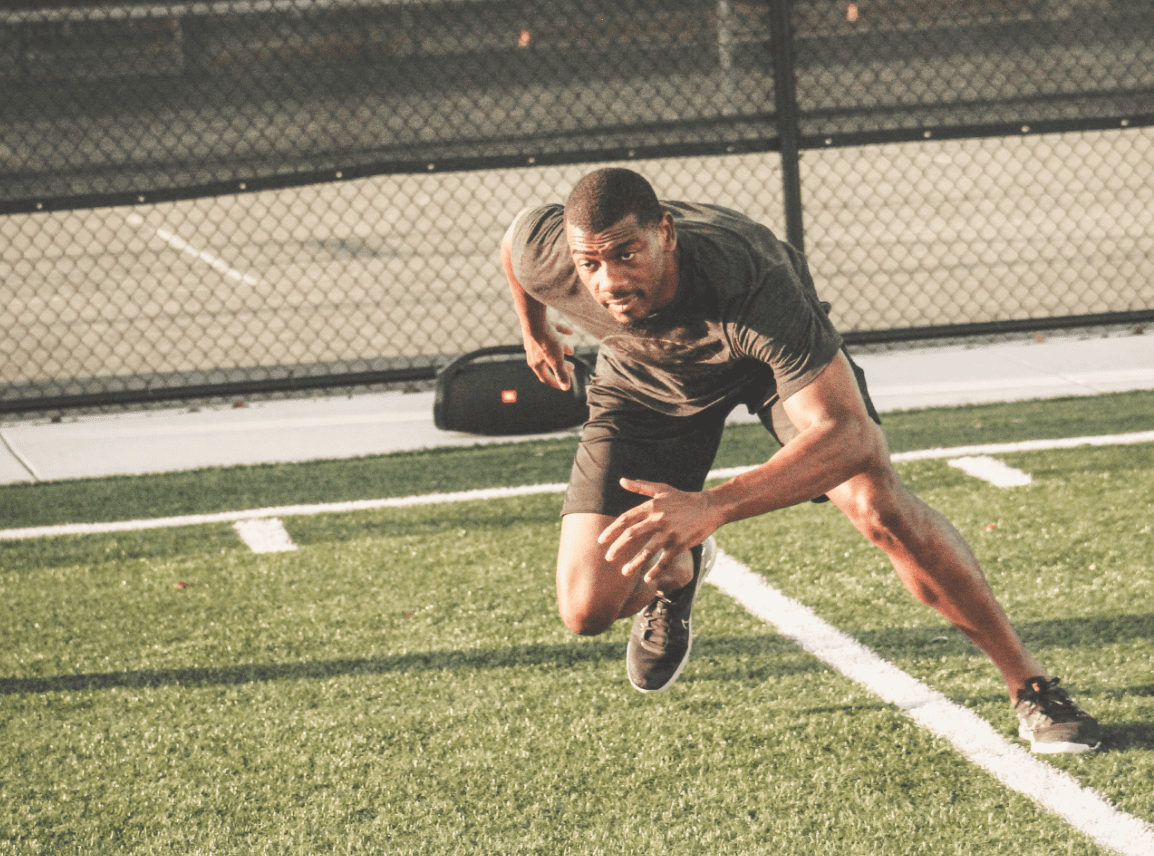 We are dedicated to athletic adaptation, overall health and progressing strength & conditioning education through integrated moral, ethical and replicable scientific methods designed to enhance 8 of the human systems.


Complete Athlete Testimonials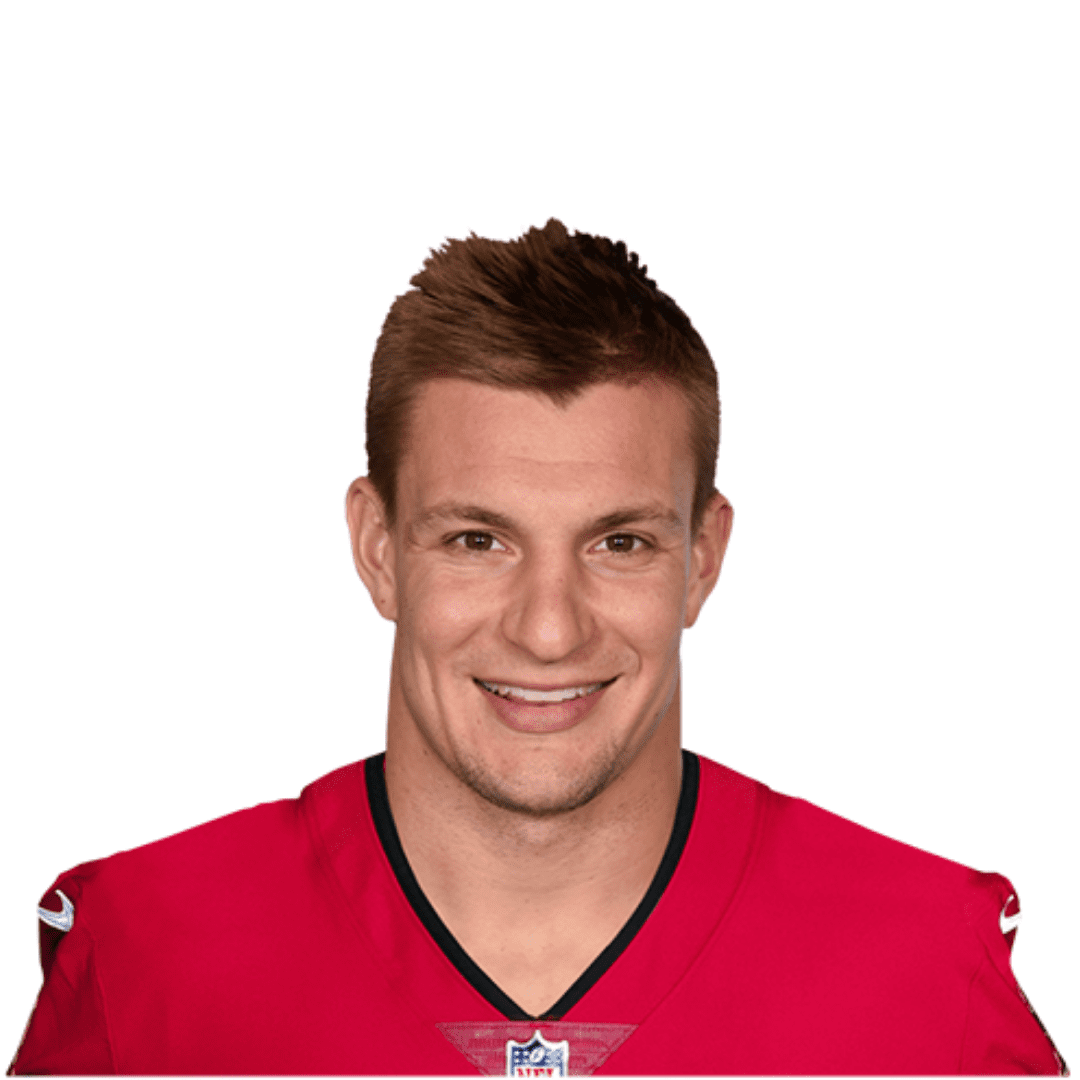 My favorite part about working with The System8 is working on everything as a whole. You are working every muscle group from the top of your head to the bottom of your toes. At System8 you are working all the muscle groups correctly. Working on your running and lifting form, it's great and gets your body feeling good and I love that type of workout. I feel like a complete athlete now.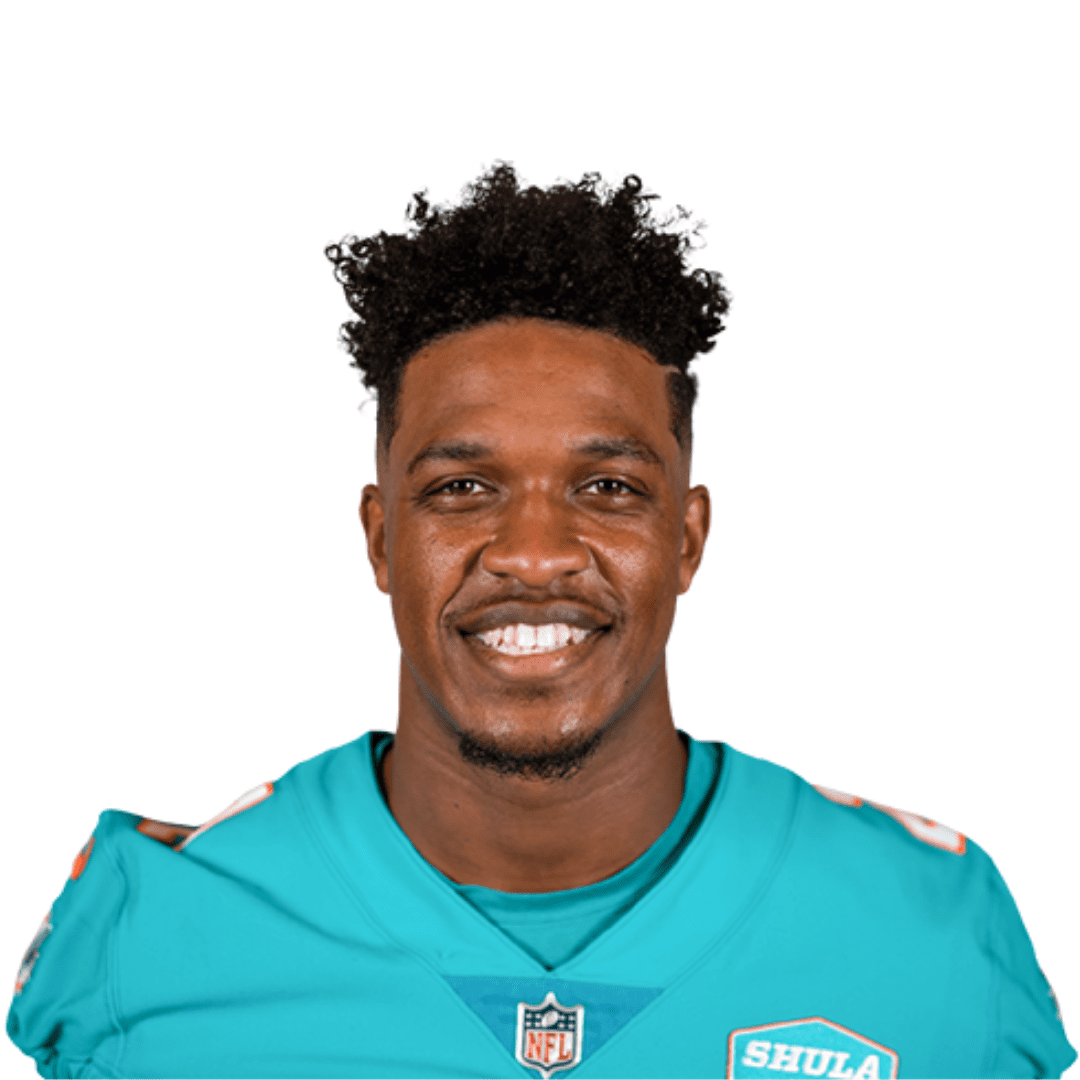 My name is Eric Rowe, I am a 2x Super Bowl Champ. At The System8 we put in that work. We work on sleds, speed, position-specific work. Not just in the field but also in the weight room. Everything is high intensity. Definitely not your regular 3 sets of 8. I am happy to be a complete athlete.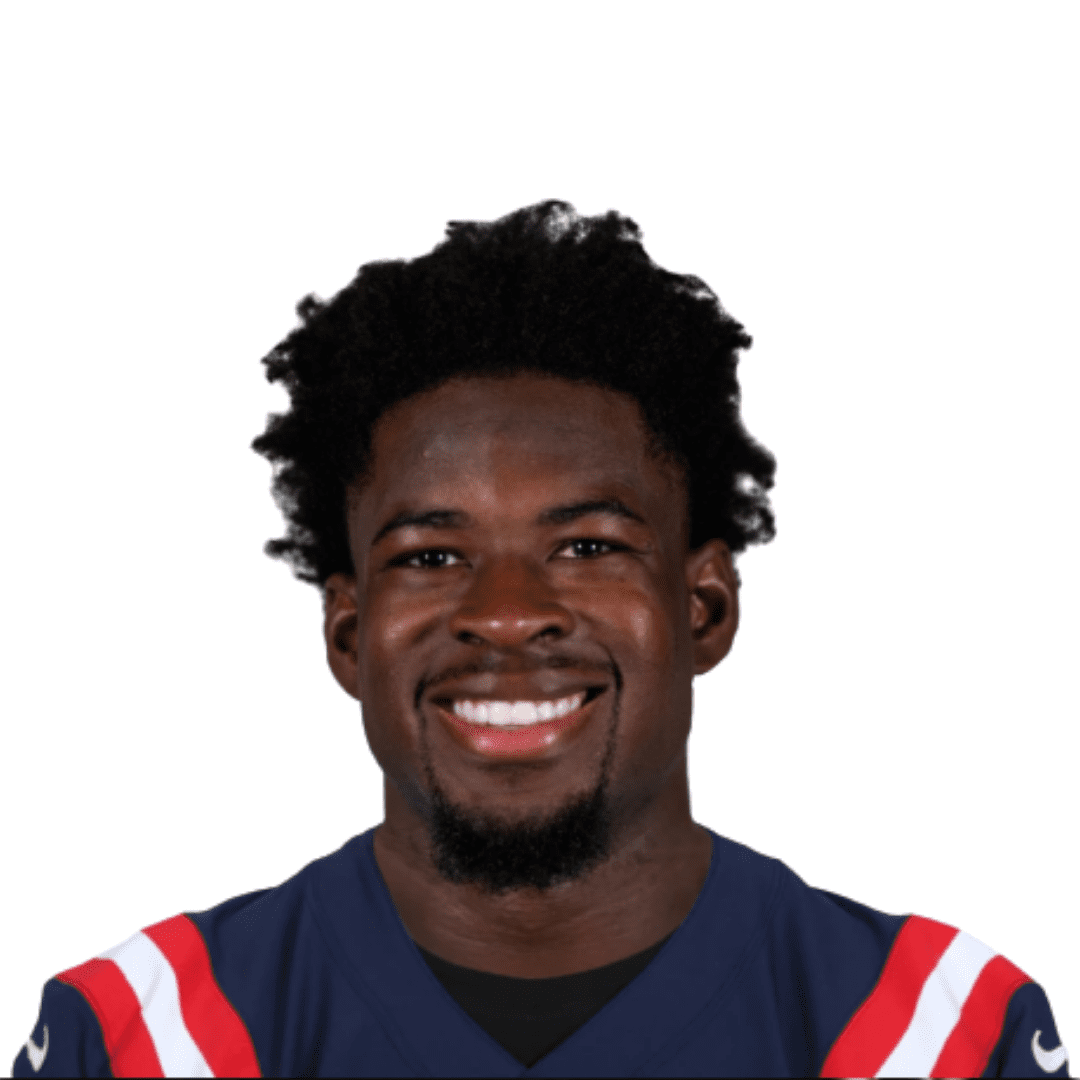 Ive been training at The System8 for the last 2 years. It has helped me tremendously to work on my body, treat my body like pro you know what I'm saying. Taking care of the little things, the little details of the results that you can get by just training every aspect of your body. I think in the NFL that little advantage is what can take your game from this level to the next.
HOME OF THE COMPLETE ATHLETE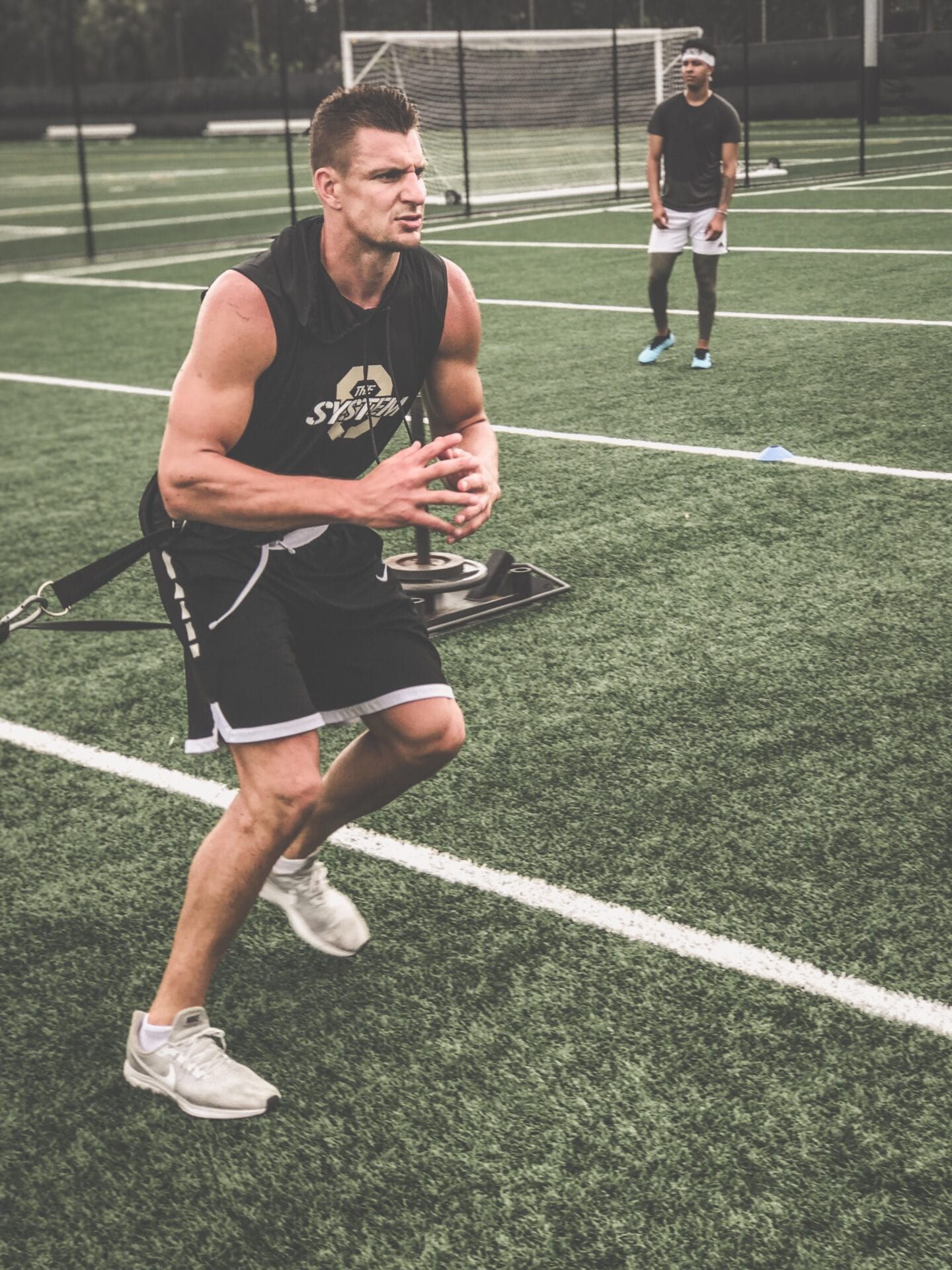 COMPLETE NUTRITIONIST & CHEF available to customize your meal plan.

FULLY EQUIPPED to mitigate injuries during prep process

FULL BODY EVALUATIONS are done before training cycle
Combined 14 YEARS OF EXPERIENCE with NFL combine prep

Complete INTEGRATION OF MEDICAL TEAM ensures maximum care of each athlete

STATE OF THE ART FACILITY with both indoor and outdoor resources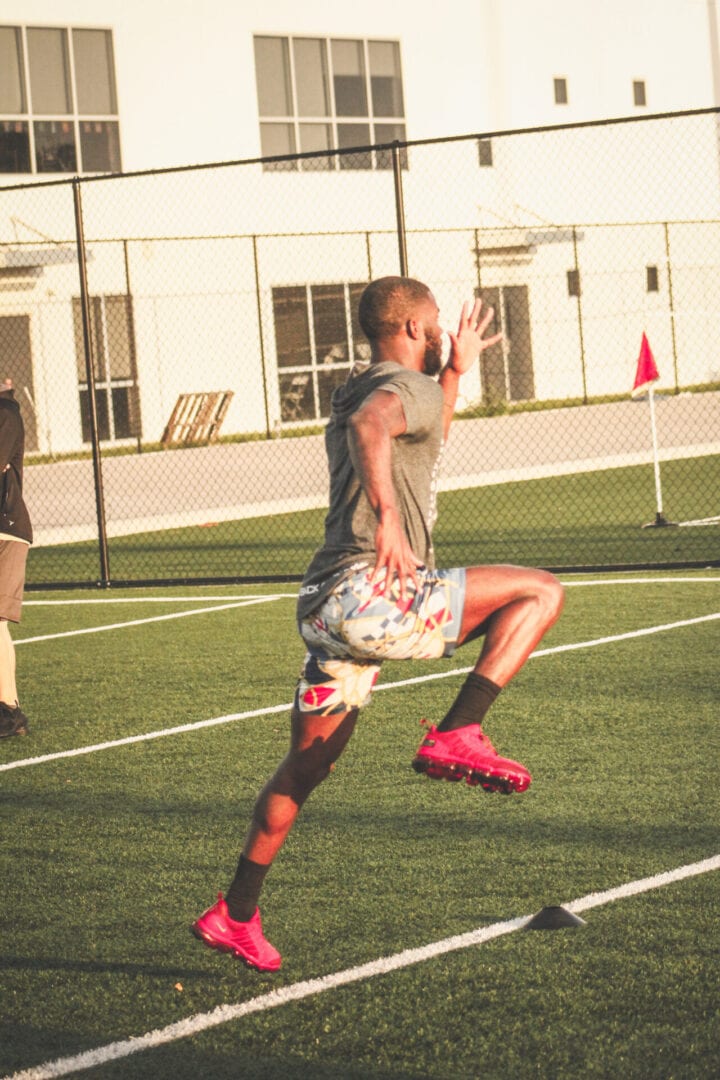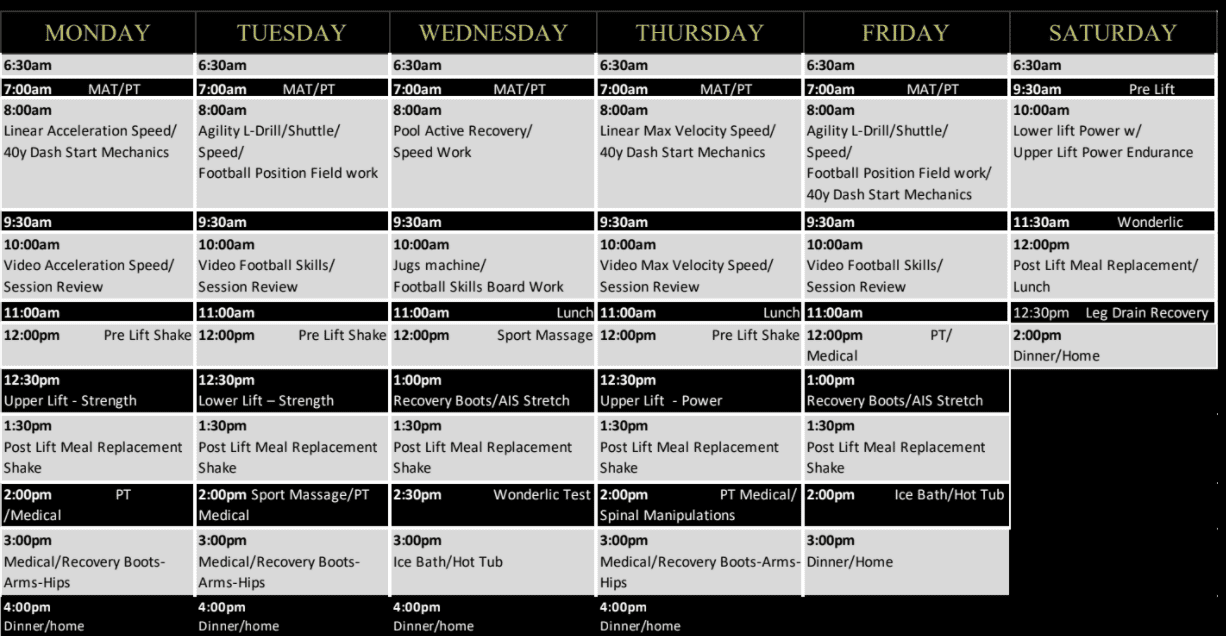 The System8 Training Facility
ONE STOP SHOP FOR ALL NFL DRAFT PREP NEEDS
Hot Tub, Sauna, Steam Room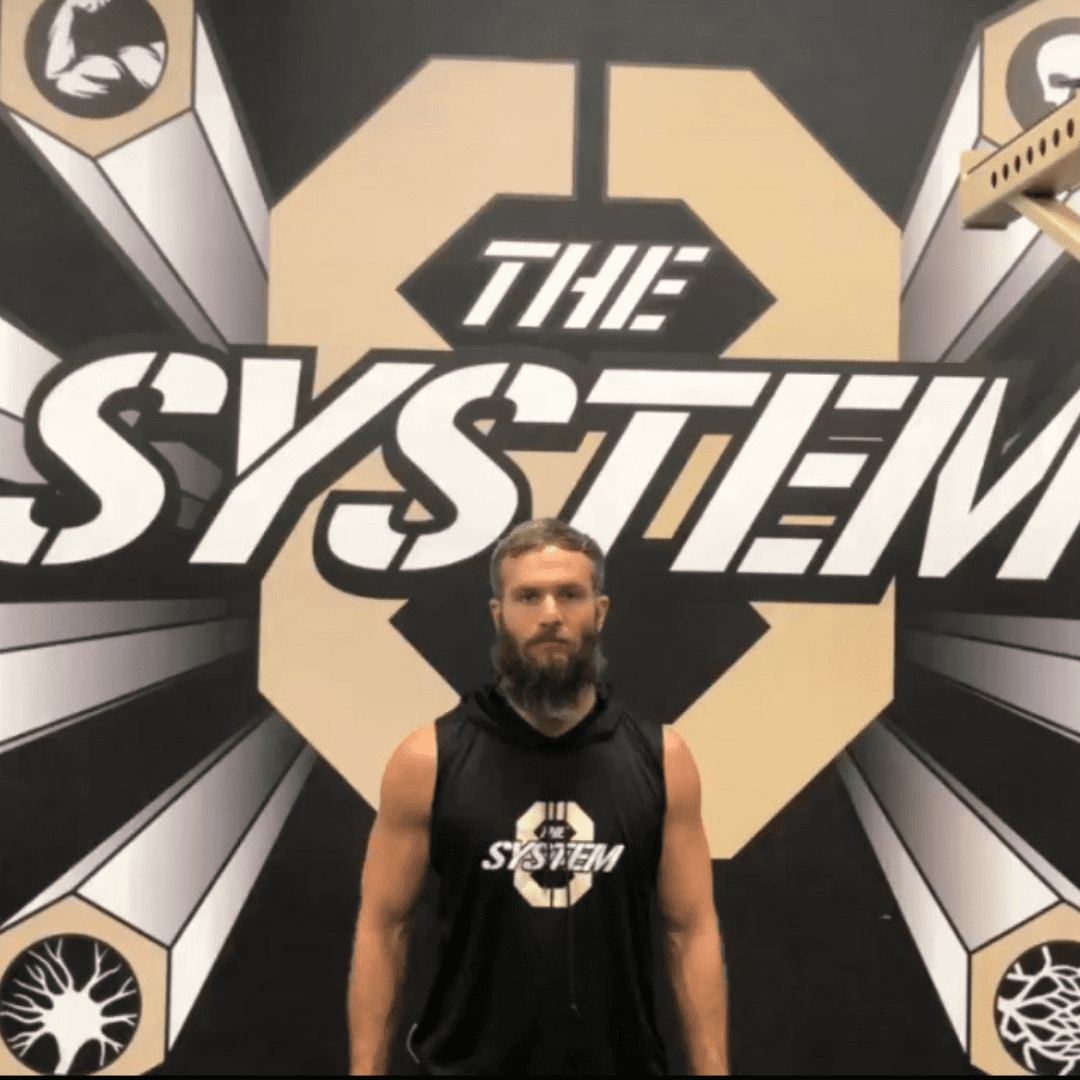 Adam is a Strength and Conditioning coach that specializes in training athletes to become faster, stronger, healthier, and more agile. Adam has trained countless elite athletes for NFL Draft Prep since 2011 with great success. Now at The System8, we have upgraded to the best training facility in South Florida, which offers athletes the only true one-stop training destination! Our goal is to both develop and enhance the function of 8 of the 12 human systems. By doing this we will guarantee dramatic improvements in performance with all of our clients that are ready to work and commit to the process for success.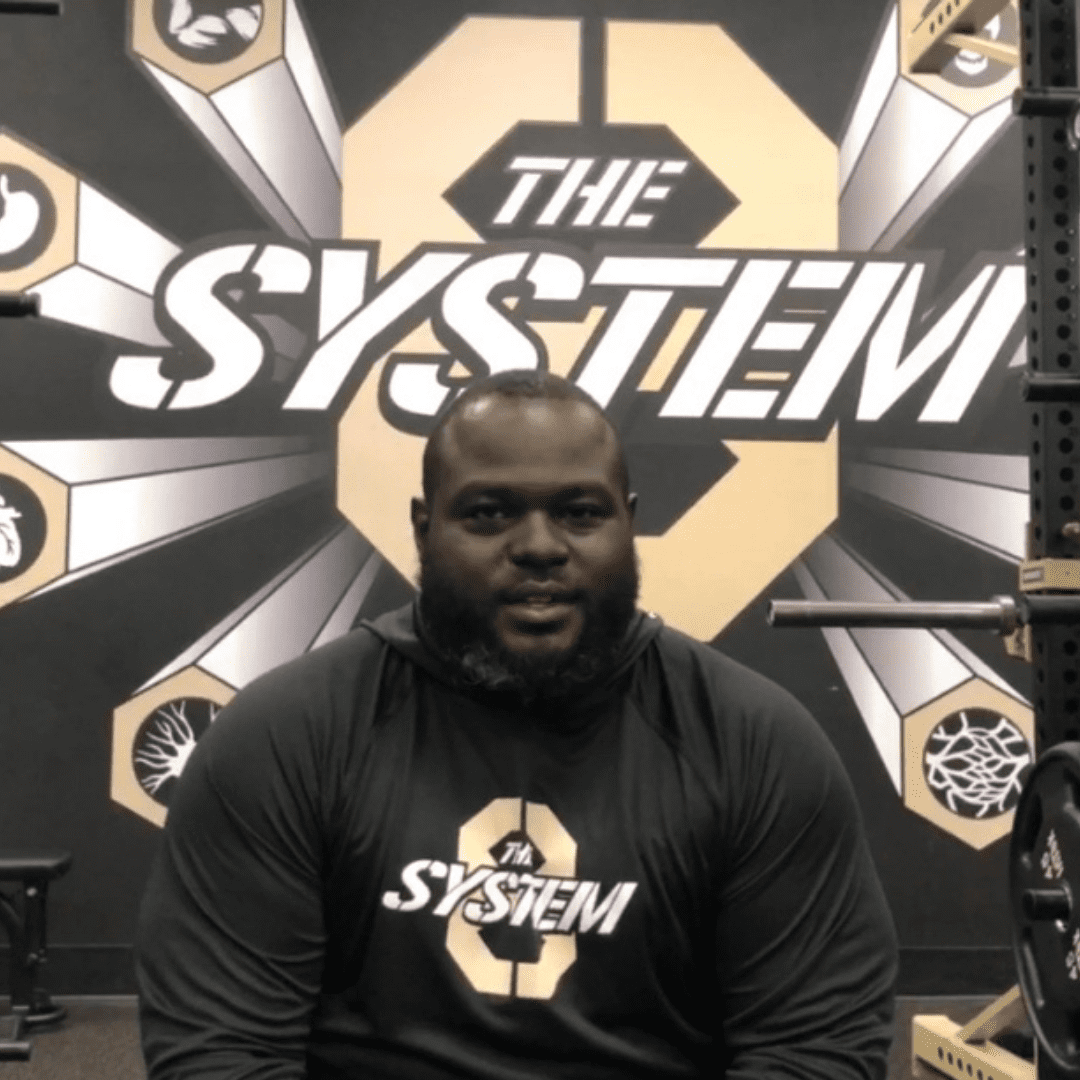 Complete Running Back Coach
Jerry Seymour has over 20 years of experience in the football industry as a highly recruited player, and now a highly sought after coach, specializing in enhancing runningback performance through the unique development of position drills. Under his leadership, RBA has grown into the premier training and development program centered around providing in-depth understanding of X's & O's of the game. Jerry is committed to helping other industries recognize the VALUE of the running back position.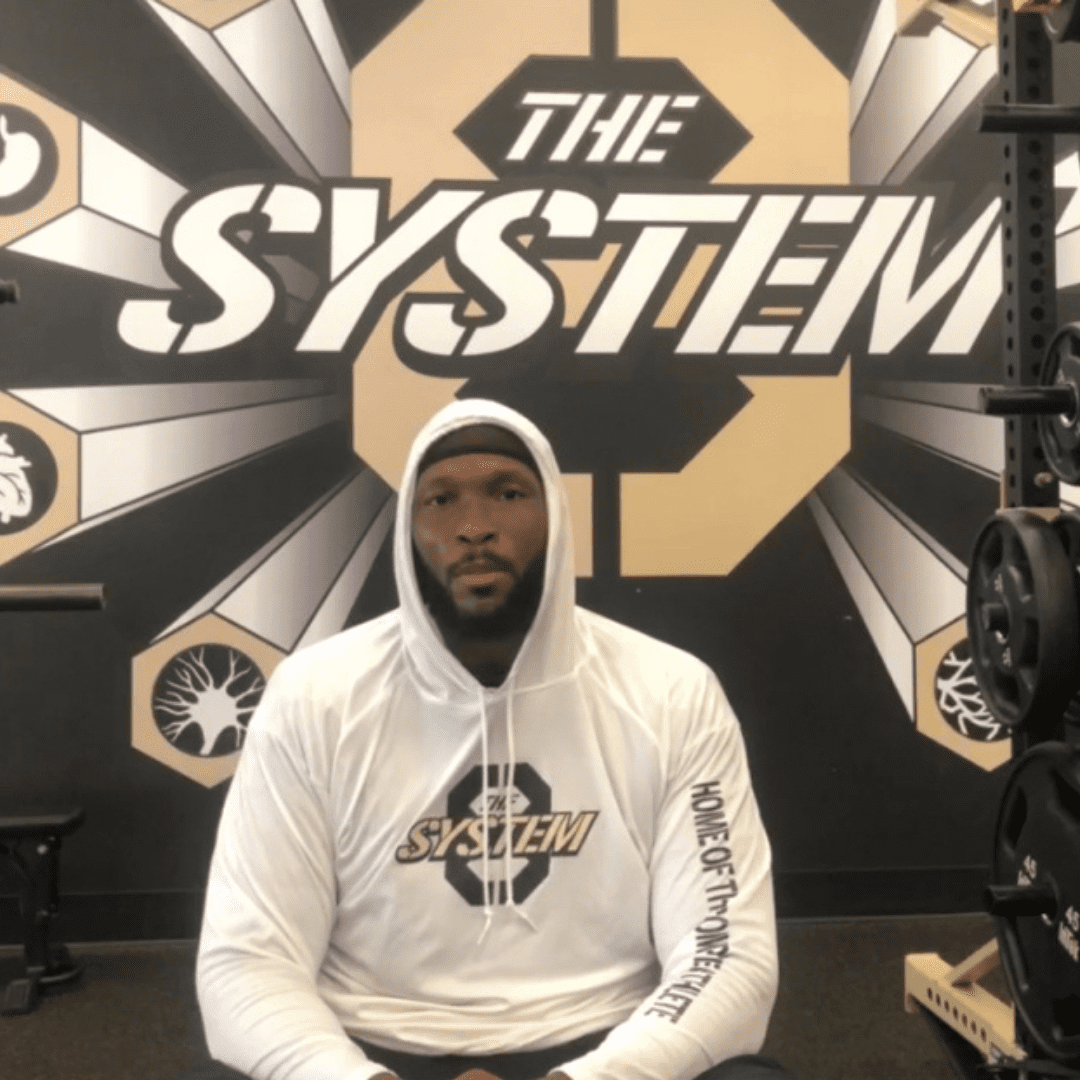 Alex Barron is a former First Round Draft Pick out of Florida State University where he was a 2-time consensus All American. He was drafted by the St. Louis Rams with the 19th overall pick in the 2005 NFL Draft. In 2016, he was inducted into the Florida State University Athletics Hall of Fame. Now Alex is dedicated to helping elite college athletes make it to the next level by helping them learn the right techniques needed to perform at the highest level.
HOME OF THE COMPLETE ATHLETE
Frequently Asked Questions
Why is The System8 different?
We have a TRUE one stop shop where athletes choose to train with us because everything they need is in one place from medical, training, nutrition, recovery and more. We have our state of the art weight room and 2 full turf fields, paired with the best coaching and equipment to go along with the complete campus.
Every year some of the best performing and most consistent NFL athletes at the highest level trust us from all positions. Notably, Rob Gronkowski, Xavien Howard, Teddy Bridgewater, and Melvin Gordon to name a few.
How do we get athletes stronger and faster?
It all starts with our individualized evaluation process in the beginning to ensure our whole medical team and exercise prescription specialist evaluate the athlete's movement patterns and injury history. This helps us customize our world-class speed and strength work for a truly individualized experience that can make the difference between a 4.40 40y dash and a 4.39.
Who does our skills and position specific work?
Our position-specific team is comprised of former NFL athletes that all had success in the league. They understand the entire combine/pro-day process and most importantly they know how to deliver their message in a way that athletes can relate to, understand, and replicate the skills when it matters most.